Denham's Sustainable Infrastructure equity strategy leverages our experience in building, owning and operating mid-market companies and associated assets across the globe as the world transitions to a low-carbon energy future.
We have developed, built, operated, and exited a diverse range of assets across renewable energy and sustainable infrastructure sectors, including wind, solar, hydroelectric, and battery storage, amongst others.
Our sustainable infrastructure strategy is an expansion of our current sustainable power and battery storage investment strategy, into broader but similar sustainable infrastructure areas, including electric vehicle charging, energy efficient data centers, and other infrastructure that meet our Sustainable Infrastructure ESG Screening Policy.
We seek to partner with companies who share our vision for sustainable growth and value creation, using our global reach, network, influence and unrivaled industry expertise to develop, build and acquire high returning Sustainable Infrastructure assets. The Sustainable Infrastructure business will leverage our global presence, with a focus on both OECD and non-OECD markets.
Denham's Sustainable Infrastructure platform recognizes the importance of strong Environmental, Social and Governance (ESG) processes and practices. Our Sustainable Infrastructure investment strategy is aligned with the goals of the Paris Agreement and supports the transition to a low-carbon economy, by investing in sectors such as renewable energy, energy storage, energy efficiency and other sustainable infrastructure.
ESG considerations are included in our Sustainable Infrastructure investment decision making process and assessed throughout the investment cycle. At the screening stage, all investments are assessed against our screening tool to ensure that an investment is not an excluded activity and supports an environmental and/or social objective. During the investment hold period, we engage with our portfolio companies on a regular basis and provide ESG training on issues such as climate change, biodiversity, and human rights.
Our ESG scoring tool is used at the investment stage and is then reviewed annually to monitor the progress of an investment. We believe in supporting our portfolio companies in delivering ESG objectives to create more sustainable businesses. Our reporting framework is in line with the United Nations Sustainable Development Goals (UN SDGs) and tracks the contribution of each investment against these goals.
Denham Sustainable Infrastructure is proud to participate in the GRESB reporting framework, as well as other reporting frameworks, such as the UN-backed Principles for Responsible Investment.
Our Responsible Investment Policy can be found here.
Our ESG Reports and other disclosures can be found here.
Communicate with us.
Best ESG Investment Fund: Energy Transition 2022
Africa Power Deal of the Year 2019
Africa Power Deal of the Year 2019
Deal of the Year: Infrastructure 2019
African Developer of the Year 2019
Outstanding Contribution: Power 2019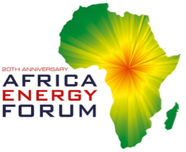 20 Years of Excellence in Africa 2018
African Energy Project Developer of the Year 2018
African Developer of the Year 2018
First Investment Grade credit rating from S&P for project financing in Chile 2018

First wind projects in Brazil to issue Green Bonds 2017
Africa Project Development Fund of the Year 2017
Africa Power Deal of the Year 2016
Africa Power Deal of the Year 2016
APAC Solar Deal of the Year 2014
Asia-Pacific Power Deal of the Year 2010
European Solar Bond Deal of the Year 2010
European Solar Deal of the Year 2009